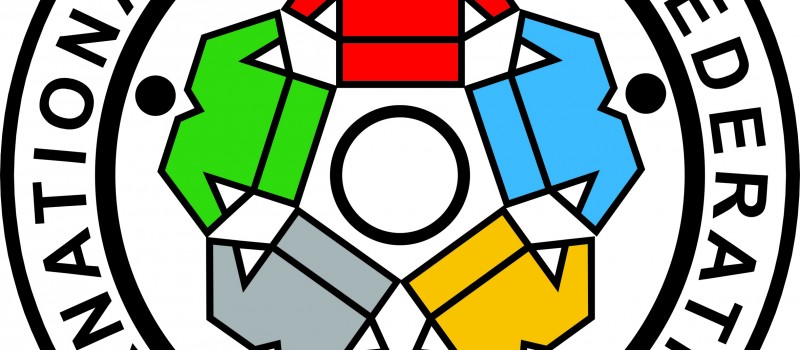 Starptautiskās Džudo federācijas prezidents Marius Vizer vakar dienas laikā atbildēja uz vairākiem jautājumiem, par džudo attīstību un nākotni. Piedāvājam Jums rakstu ar jautājumiem un atbildēm no IJF mājas lapas!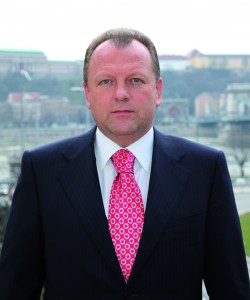 Q: Are you proud that Kosovo judo, with your help, is a success story? Kelmendi, Gjakova…
Marius Vizer: Thanks to effort of Kosovo Fed, Kosovo judoka & after I hope the IJF has played also a crucial role in judo in international judo recognition as well as international sport movement.
Q: Dear Mr.President. Is it possible to add into Olympic Games program the team judo competition. If Yes, when?
MV: Yes, we already made application by first opportunity which was cancelled for all sports in July 2013. We are ready to apply when the procedure will be open for Tokyo 2020 Olympics.
Q: Dear Mr.President. what do feel on sambo Olympic ambitious? Is it threat or opportunity? Thank you!
MV: I appreciate the sambo efforts on the way of their development & I wish them good luck.
Q: Let's imagine: how would judo competitions change in 20 years?
MV: The IJF is already working from a medium & long-term strategy & I am convinced that our sport has a big future & we will achieve all of our goals.
Q: What is your opinion about our coach @KukaToni and our Judo Star Majlinda Kelmendi?
MV: I want to congratulate both & as a former coach I think they have discovered each other & they made each other famous.
Q: Why were leg grabs removed from competition even though they feature in the Kododan's traditional judo techniques?
MV: We have temporarily suspended all leg grabbing techniques to favour a lot of other classical & spectacular techniques from the Gokyo and at the same time to differentiate the judo from other sports which used to have similar techniques.
Q: Why are the African championships never streamed yet every Grand Prix and euro championship are?
MV: It is according to media & marketing strategy of continental fed but from the next edition the IJF will support live streaming.
Q: After the 2016 Olympics, there is the possibility of leg grabs coming back?
MV: We will go to analyse with our technical team and executive board the last 4 years & according to the methodical & tactical development of our sport we will take in consideration all opportunities.
Q: What do you think to make Judo in School program and what is the role of IJF to implement this project around World?
MV: We started this programme in school 2 years ago which is already in nearly 40 countries & for next 4 year period we intend to cover the program in all member national federations.
Q: Mr. President, do you think that judo need more media attention, such as neutral media portals, which will report about everything?
MV: Before Rio 2016 you will have everything in place.
Q: What do you think about reducing competition time to sell for tv? Like one category per day in two hours?
MV: We are already analysing the size & standard of the IJF events starting from 2017 & we hope to find the best solution for media, partners and spectators and judoka.
Q: What do you think of the IOC's Agenda 2020? Has it resolved any of your Olympic concerns?
MV: In any case we will have the judo team in the Tokyo Olympics. The answer is yes for our sport. I hope that the agenda answers to the requests of the global sport movement.
Q: Could you please tell us top3 of judoka and trainers for all time?
MV: It would not be fair to answer your question because I appreciate the efforts of all judoka in the world at all levels but you can consult our Hall of Fame & I hope that answers your question.
Q: Are you proud that Kosovo judo, with your help, is a success story?
MV: Yes I am very proud of Kosovo judo and their success story.
Q: Mr Vizer, with recent @intjudofed education work how can clubs/judoka also involve themselves in social good projects?
MV: The IJF is open always for all kinds of proposals to be a partner, to cooperate or to contribute to real projects for the worldwide judo development.
Q: I'd like to know if the ban on judoka competing in Braz. jiujitsu comps will extend post-Olympic games? Pls let them compete!
MV: After Rio 2016 we will go to analyse this issue and we will make the right decision according to the judo spirit.
Q: What is the relationship between the IJF and the Kodokan in regulating the competition rules?
MV: The relationship is very good, already in the last Congress in Astana, the President of Kodokan, Mr. Uemura, was elected as an IJF EC member so that the Kodokan is already involved in the sport and educational strategy of the IJF.
Q: If Catalonia was a new independent State, which could happen quite soon, would the IJF help create and fund judo school programs?
MV: At the moment that is a political question & soon this question will have the right answer, the IJF is anyway ready to cooperate with any region of the world.
Q: Is North Korea a genuine contender to host the 2017 Junior World Judo Championships?
MV: It is true that they are a genuine contender and a decision will be made in the IJF Executive Committee meeting this summer.
Q: Have your concerns about the IOC and Agenda 2020 been justified by recent scandals and apathy from bidding cities?
MV: I think that we can analyse the effect of the agenda in the period 2024 & I hope that the agenda will be real value in the long-term strategy of the international sports movement.
Q: Will the @IntJudoFed be supporting the proposed new statutes of #SportAccord and plans to bring back the World Combat Games?
MV: My priority today is to develop the international judo movement & by solidarity with the combat sports family we are ready to be part of the World Combat Games.
Q: Concussions & head trauma are getting much attention now. How is IJF addressing this for judo?
MV: One of the main judo principles is to protect the opponent during training & competition. I don't think that our sport has any issue in regard to this subject of injury.
Q: What is your opinion of Cuban judo, now we approach the Grand Prix of Havana 22 to 24 January?
MV: I consider the Cuban judo a part of the cultural & spiritual values of the country and an important legacy for the young generations and for Cuban society.
Q: How can a retired judokas/champions have a carrier in the ijf, how can we be a part of the ijf organization.
MV: First of all if you look for the coaching career the door is open in the IJF Academy & after you can prove your abilities for different sectors.
Q: The development within the media showed significant improvements. What other platforms could we expect in the future?
MV: You can expect a new version of the IJF website before Rio 2016 & also a new platform soon for the national federations, showing how they can achieve financial benefits for their federations to support their athletes.
Q: Mr Vizer. Is there any plan for helping National Federations to improve media & communication, as IJF has done in the last years?
MV: Yes we are on the way to implement a new platform for the national federations to develop the media & marketing as well as realising the benefits for the national federations.
Q: What is the biggest challenge facing the @IntJudoFed in the lead up to the Rio 2016 Games?
MV: To deliver a successful event for judo in Rio 2016 and through that to prove the capacity & contribution of our sport to the Olympic movement and to show that judo is one of the best sports.
Q: What other cities are vying to host the 2017 Junior Judo World Champs besides North Korea?
MV: Slovenia and Bosnia Herzegovina are also in contention.
Q: Can we expect team events at the Olympic Games in Tokyo 2020?
MV: I wish to & I hope the IOC will open soon the application for the new disciplines for different sports at the Tokyo 2020 Olympic Games.
Q: Does North Korea have a legitimate chance of hosting the 2017 Jr. Judo Champs?
MV: Yes, I have visited N Korea recently & they have all the facilities & conditions to organise the 2017 Jnr Worlds.
Q: Do you agree with the decision to move the SportAccord Convention to Lausanne?
MV: It is not my decision & I am not anymore responsible for that issue.
Q: Which technical rule is most obviously not working in your opinion? How about the 'stepping out' shido?
MV: After Rio 2016 we will review some of the rules including the rules in relation to stepping out from the tatami.
Q: What do you think of social projects using the judo?
MV: We have already a lot of judo projects related to social areas & one last example is the award for the best sport project of the year award from Dubai relating to the refugee camp in Kilis on the Turkish border.
Q: Since 04/2015 there is new rules about #judogi what do u think about it few month later?
MV: The new rules for judogi give more chance & opportunities for ippon judo & to the judoka to increase their technical skills.
Q: My name Anaysi Hernandez SilverOlympicGames in Beijing,I would competing or teach here in Italy is impossible as I do?
MV: I suggest you to contact the Italian Judo Federation and to inform me on the future steps you take.
Q: I believe blue-white Judo-gi is useful tool to make everyone understand Judo and attract people. Do you have any new such idea?
MV: We have a lot of new ideas which we intend to implement after Rio 2016.
Q: Best regards Mr. @MariusVizer  I am a sports journalist of Venezuela  ¿IJF knows the problems of judo athletes from my country?
MV: Yes I know exactly the problem of your judoka & we already support and give chance to your athletes to take part in IJF events in agreement with the Ministry of Sport from Venezuela.
Q: Mr. @MariusVizer Are there any plans for media in America? Events in the continete are hard to follow, few press releases.
MV: We are working on that & after expiring the different rights at end of 2016 for specific territories we will go to review the promotional strategies for different territories.
Q: Are big rule changes planned after the Olympic Games in Rio?
MV: Yes and we are always open for proposals.
Q: Will contest duration be equalised between male and female judoka?
MV: We have to decide after Rio 2016 Olympics.
Q: Mr. @MariusVizer Panamerican Judo Confederation has this president or the process?
MV: There is already a new President, Mr. Manuel Larranaga from Mexico.
Q: Why the IJF doesn't recognize the confederate referee certificate?
MV: We do recognise confederation's referee certificates but for IJF events it is required to have an IJF license.
Q: Dear Mr. Vizer, why is there no World Cadet and World Junior Championship in the senior Olympic year 2016? #AskVizer #development
MV: Because the IJF is fully concentrated on the Olympic Games preparation & also because all the budget of national federations is used in this period to prepare the athletes for Rio 2016 and being the highest event of the year it takes priority.
Q: Which is the IJF position regarding racism and discrimination in Judo?
MV: We totally respect the human values according to the spirit and values of our sport and according to the Olympic charter.
Q: What do you think about MMA? Do you think there may be a connection between judo and MMA?
MV: I respect every sport which shares values with society & increases the education of children & young generations & I hope that every sport will follow these values.
Q: Dear Mr President what about to have judo match on TV network like Sky or ESPN?
MV: We are working very hard to promote the judo in the media but according to the commercial interest of different media but sometimes they have different values and principles which sometimes today are not commercial values.
Q: Mr.President, which cities are bidding for 2018 and 2019 Worlds? I heard about Paris or Tokyo.
MV: Paris/Tokyo/Kazan/Baku/Cairo and probably Houston are bidding for these World Championships.
MV: I thank you all for your questions and I hope to talk to you all again in the near future. Thank you and best wishes to you all.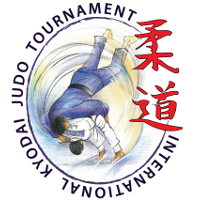 KIMONO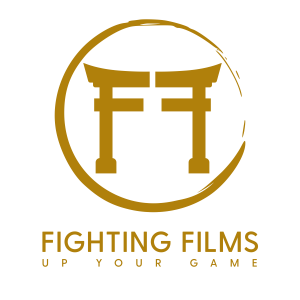 Seko mums Facebook